Gluten-Free Pizzas by Donatos
For Those with Gluten Sensitivities & Celiac Disease
Welcome, gluten-free pizza lovers! Now available on Udi's crust, you can enjoy Gluten-Free pizza in one of our restaurants or in the comfort of your own home.
For Those with Celiac Disease
We recommend our certified gluten-free Take & Bake pizzas for anyone with Celiac Disease or gluten sensitivities because they are made in a certified gluten-free facility to be baked in your home, worry-free. Take & Bake pizzas are sold frozen.
For Those with Gluten Sensitivities
You may create your own on our gluten-free crust at your local Donatos*, or find Take & Bake gluten-free pizzas at a retail store near you.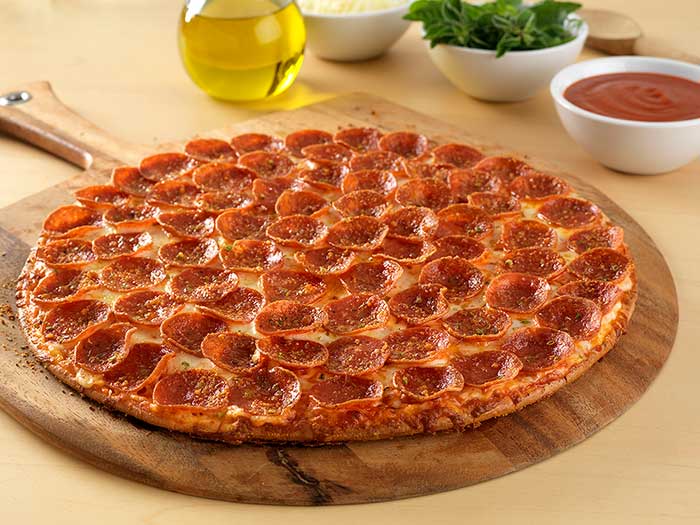 LEARN MORE:
Donatos Signature Pizza on Gluten-Free Crust: Nutrition Info
*Pizzas made on gluten-free crust are prepared in a common kitchen alongside items containing gluten.